The NATO Building Integrity Annual Discipline Conference (ADC) and seminar on "Integrity – The human factor", arranged in Rome, 12 – 13. October 2021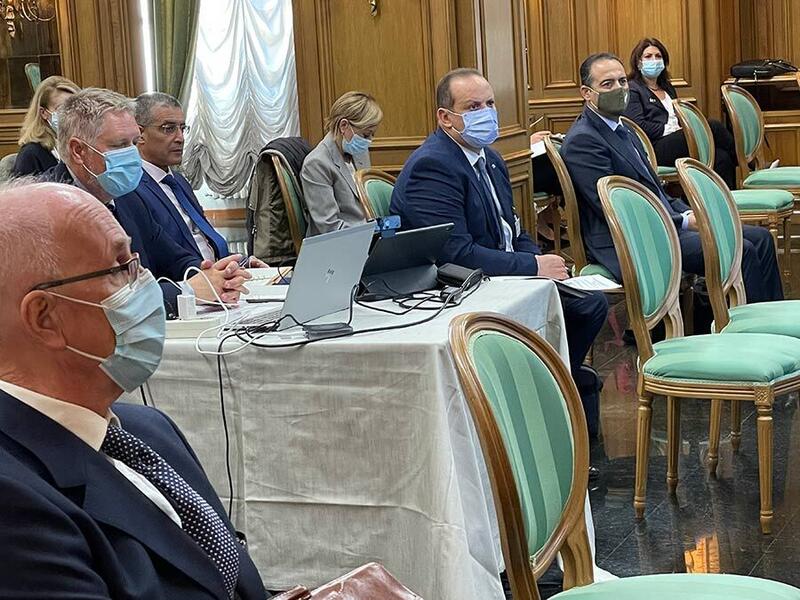 The seminar highlighted the importance of employees being aware of whether orders are illegal, which can often be challenging. A superior may, for example, present an illegal order as being legal. Furthermore, the challenge with illegal orders cannot be solved individually. It must be solved institutionally. Therefore, the importance of safeguarding basic principles such as democracy and the rule of law are crucial in that respect.
The NATO Building Integrity ADC took place 12 October. The seminar "Integrity – the Human Factor" was arranged in conjunction with the ADC, 13 October 2021.
The ADC and the seminar were held at the Army Club «Pio IX», a club with long traditions in the centre of Rome, with virtual participation from some of the speakers and participants.
The seminar's main aim was to discuss a variety of issues related to the human factor's influence on good governance and the challenges posed by lack of integrity, especially for institutional resilience. As such, some of the issues that were touched upon were:
Why is the human factor so important in countering corruption and promoting integrity and good governance? When formal norms underlying specific legal and organisational systems deviate substantially from prevailing informal norms, the resilience of the institutions is challenged – what can be done to develop institutional measures to counter illegality and abuse in defence and security sector? Bosnia and Herzegovina as case study on obeying unlawful order. Personnel management in the Georgian MoD. followed by Work Shop run by COID.
Dr. Gerlinde Niehus, Deputy Director, Defence Institution and Capacity Building, NATO IS held the Key note address.
The distinguished speakers/panelists who participated were:
Dr Hikmet Karcic, Researcher, Bosnia and Herzegovina: "Obeying unlawful orders, implications for reform – BiH as a case study".
Mr Svein Eriksen, International Expert, Centre for Integrity in the Defence Sector (CIDS), Norway: "The gap between laws and government practice – a deliberate shortfall?"
Mr Francisco Cardona, International Consultant, Senior Expert on Public Governance and Management: "Developing institutional measures to counter illegality and abuse in defence and security sectors".
Ms Maka Petriashvili, HRM expert and Deputy Head of the Human Resources Department, MOD Georgia: "Personnel management in MOD – a cultural approach".
The seminar was followed by workshop on"Packaging communication about integrity for high-level stakeholders" which was led by Ms Melinde Zoet, COID, the Netherlands.
The seminar was opened and closed by Mr Per A Christensen, Director of CIDS, and moderated by Ms Annette Hurum, Specialist Director, CIDS.