Islam Jusufi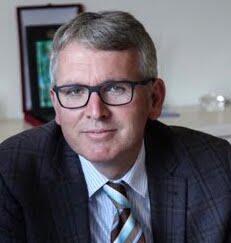 Bio

Islam Jusufi is Team Leader of the Centre for Integrity in the Defence Sector of Norway (CIDS) for "North Macedonia Building Integrity Project". He leads the technical assistance of CIDS to Ministries of Defence and of Interior of North Macedonia.

He previously served as the Lecturer and Head of the Department of Political Science and International Relations at Epoka University, Albania and holds an Associate Professorship awarded by Tirana University. He studied Politics at University of Sheffield (PhD) and international relations at Universities of Amsterdam (Masters), Bilkent (Masters) and Ankara (Bachelor). He worked as Assistant National Security Adviser to the President Trajkovski of North Macedonia and as adviser to various international organisations.

He is a founder of Analytica think tank in Skopje. He held fellowships at the Wilson Centre, Washington DC; EU Institute for Security Studies, Paris; ERSTE Stiftung, Vienna; UNESCO, Paris; Centre for Policy Studies, Budapest; and NATO, Brussels. His research interests relate to Balkan politics and building integrity.