Previous Conferences
The Building Integrity Conference on Institution Building 
March 2014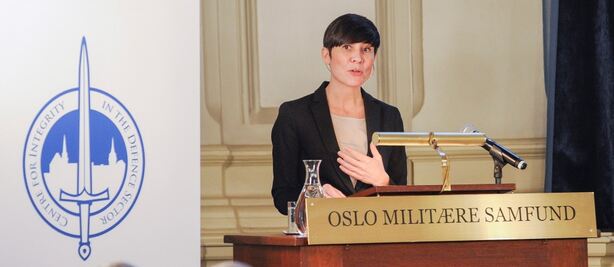 The Building Integrity Conference on Institution Building gathered more than 60 participants from 19 NATO and partner countries. The three-day conference took place at Oslo Military Society, and was the first major event hosted by the Centre for Integrity in the Defence Sector (CIDS). The keynote speaker, Norwegian Minister of Defence Ine Eriksen Søreide, underlined the vital importance of combatting corruption and fighting for integrity in the defence sector. Pointing to the newly released
EU report on corruption
, the Defence Minister stated that more than half of Europeans think that the level of corruption in their country has increased over the past three years."Corruption erodes trust in public institutions and in democracy. Where widespread mistrust prevails, it seriously may challenge the stability of a nation", Eriksen Søreide expressed in her keynote speech.
Read the Keynote Address given by the Norwegian Minister of Defence.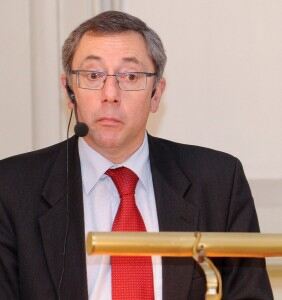 Dr Alberto Bin, Director of Integration, Partnership and Cooperation in NATO's International Staff, emphasised the role
NATO's Building Integrity Programme
has played as part of the close cooperation between the Alliance and its large number of partners around the globe. "Embedding good governance, promoting good practices and making smart use of resources are the cornerstone of the NATO BI programme", Bin said. He also pointed to the operational experience of the alliance, which confirms that corruption has a direct impact on security and the ability of commanders to achieve objectives. "Simply put, corruption costs money and it costs lives", Dr Bin stated. After the opening session, the conference participants were introduced to a new BI tool: the development and implementation of an integrity plan for the defence sector. Alan Waldron from Transparency International UK elaborated on what such a plan might include, and what should be taken into consideration. He then introduced representatives from four different countries which have all developed strategies or action plans for their defence sector: Pavlin Roussanov (Bulgaria), Deputy Minister of Defence Tamar Karosanidze (Georgia), Maciej Wnuk (Poland), and Morten Ringheim (Norway). The following days were filled with a mixture of presentations from national experts as well as lively group discussions. CIDS received valuable output from the syndicate sessions. The outcome of the conference – a generic tool for the development of an integrity plan – will be elaborated further by CIDS, in close cooperation with our partners, and subsequently published on our websites.